ABOUT THE FOUNDATION
In 1998, we created Fundación de Conservación Jocotoco, an Ecuadorian non-governmental organization (NGO), to protect areas of critical importance for the conservation of threatened species in Ecuador. We achieve this goal by acquiring and managing land as biological reserves. So far, we have established a network of 15 reserves, which together add up to 33,000 hectares.
All the Jocotoco reserves have been recognized as Important Areas for Bird Conservation, and they are within hotspots of Biodiversity. Two of them are recognized as sites of the Alliance for Zero Extinction (AZE). Our reserves are home to more than 1,000 species of birds, of which over 51 are threatened with extinction on a global scale, and with more than 100 species being regional endemics or with a restricted geographical distribution. At least 200 species of amphibians and reptiles are protected at our Jocotoco reserves, many of which are threatened and range-restricted, and also several newly discovered to science. Large and rare mammals inhabit our reserves including Spectacled Bear, Mountain Tapir, Chocó Tapir, Puma, and Jaguar.
OUR MISSION
The mission of Fundación Jocotoco is to protect some of the world's most endangered species by conserving their remaining natural habitats in Ecuador. An emphasis is placed on species and habitats not already represented in Ecuador's system of national parks and ecological reserves.
OUR HISTORY
In 1997, one of the most extraordinary ornithological discoveries in the 20th century occurred in Ecuador. (Ornithologist) Dr. Robert Ridgely, together with a scientific team, discovered a species of bird which was then still unknown to science, in the province of Zamora Chinchipe.
After this encounter, the new species was described as: Grallaria ridgelyi, the Jocotoco Antpitta. The name "Jocotoco" was derived from an onomatopoeia used by local farmers who recognized this bird by its song.
Thanks to this discovery, Fundación Jocotoco was founded with the initiative of conserving the habitat of this species, which is currently classified as Endangered. The Jocotoco Antpitta is possibly the most significant bird discovered in the last 30 years, Especially with the emphasis on conservation.
As part of ongoing growth, we have now established a network of 16 reserves in Ecuador that provide natural refuges for globally threatened birds and other wildlife. Our foundation protects habitat for 36 of the 51 globally threatened species in Ecuador, plus 24 species of near-threatened species, according to the International Union for the Conservation of Nature (IUCN).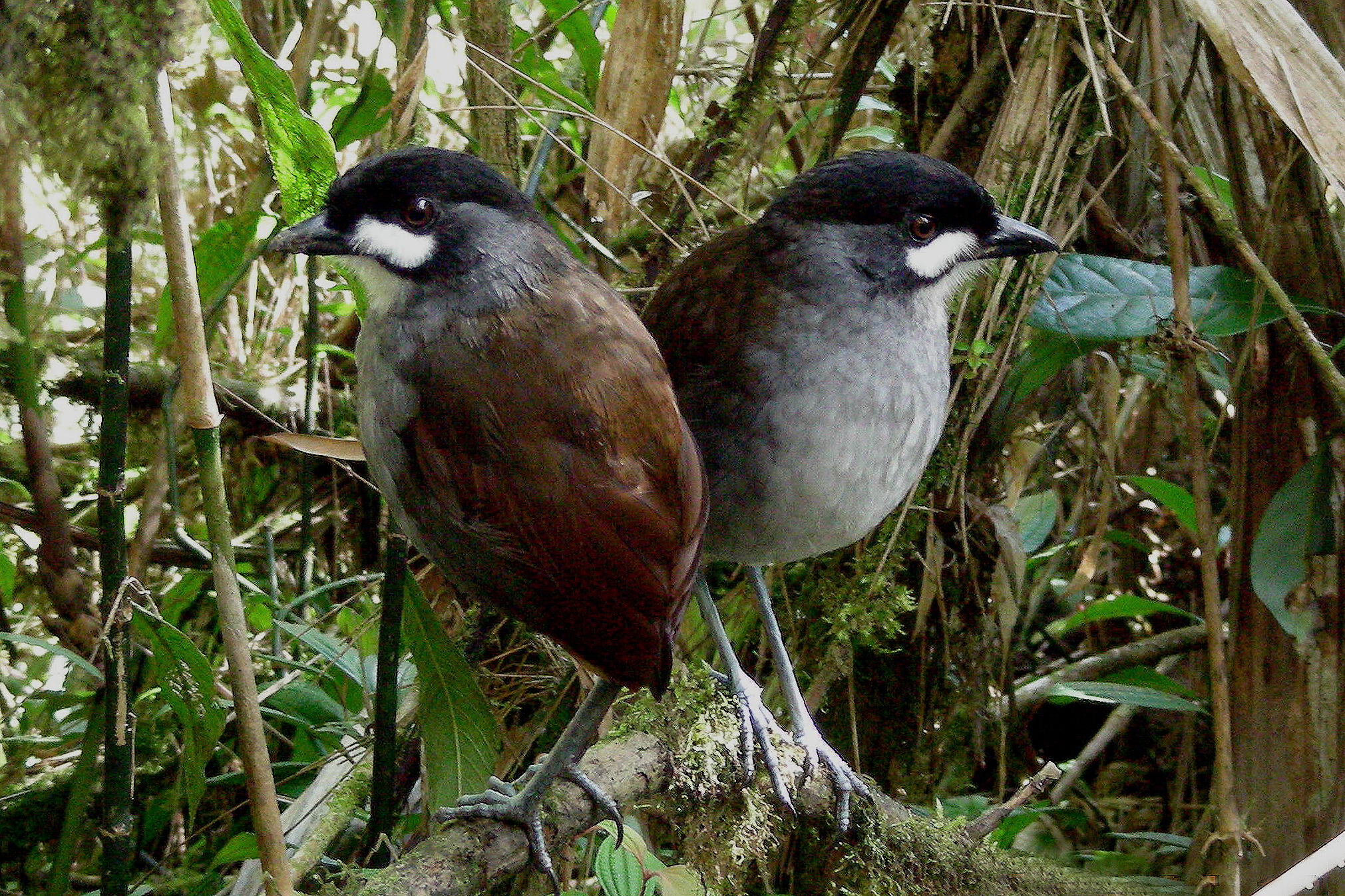 Couple of Jocotocos
© Franco Mendoza
BOARD MEMBERS
The Board Members of Fundación Jocotoco is comprised of the following individuals:
David Agro

Andrew Farnsworth

Carmen Bustamante

Niels Krabbe

Antonio Páez

Andrea Encalada

Xavier Muñoz

Robert Ridgely

John Berton Harris

Martin Schaefer

Heather Hodges

Maas Goote

Lucía Norris

John Rogers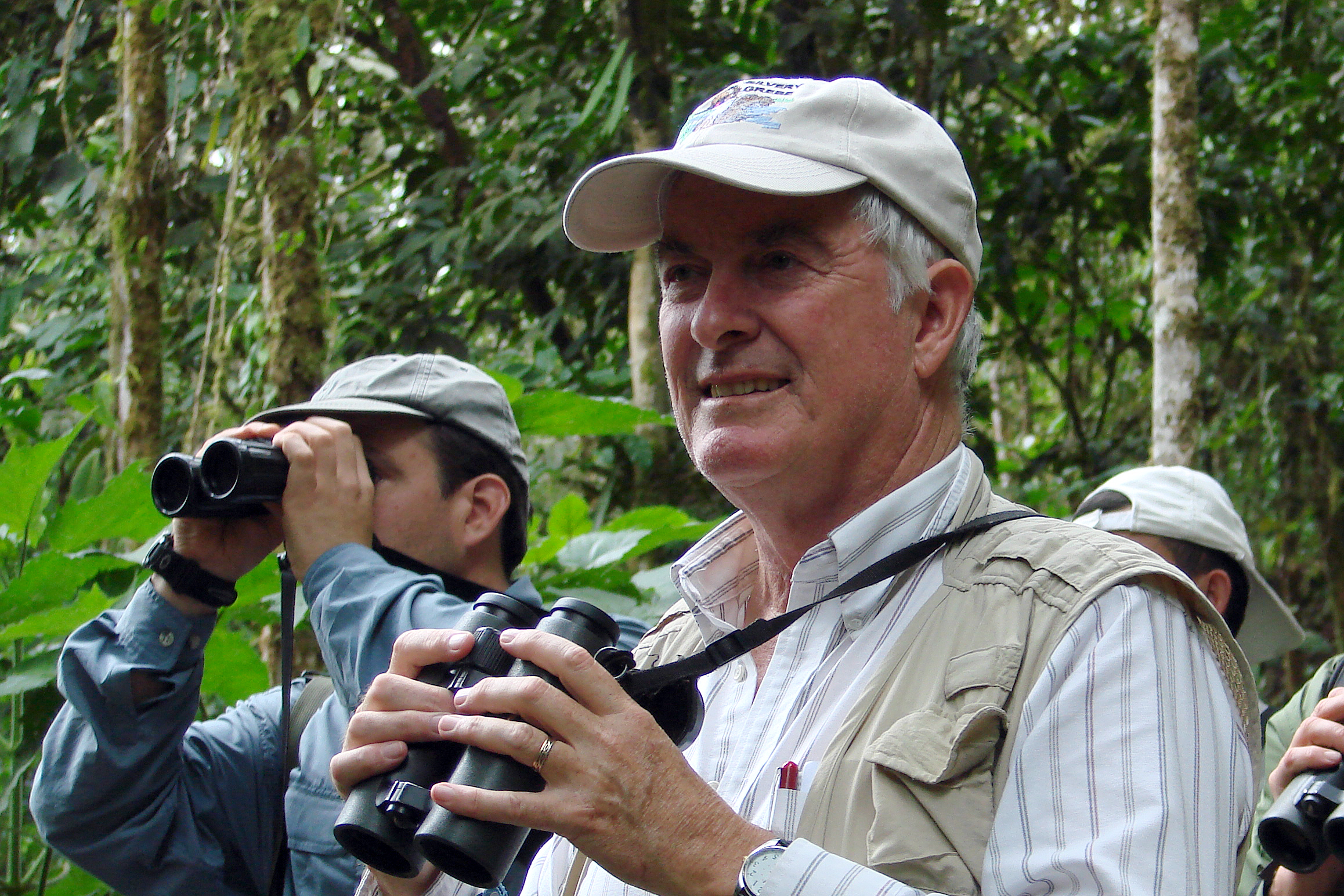 One of the founders of the Fundación Jocotoco
Robert Ridgely
HONORARY MEMBERS
Nigel Simpson

Juan Kohn Topfer

Walter Jennings

Adela Espinosa

Debbie Carr

Doug Wechsler

Linda Jennings

Ivan Samuels
Chakana Reserve
Celebration meeting of 20 years Jocotoco
JOCOTOCO ANNUAL REPORTS
Our conservation successes are very much a team effort. We hope you enjoy reading about our accomplishments over the past years. For optimal reading click "Full-screen" mode.