Visits to our Yanacocha Reserve
13/11/2019
0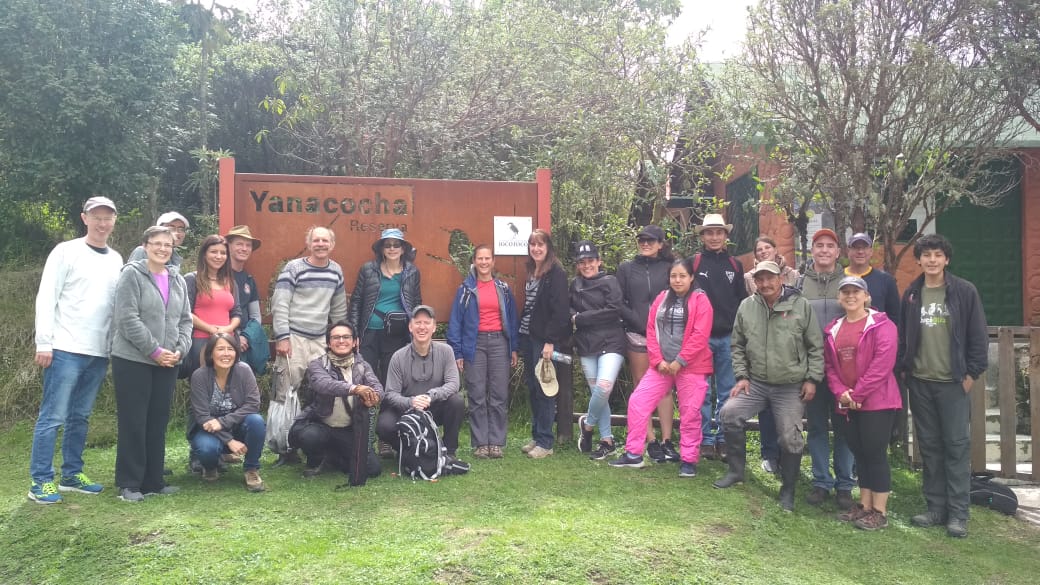 This month we were pleased to receive the American and British Embassies in our Yanacocha Reserves
This month we were pleased to receive several visits to our Yanacocha Reserves. A delegation of over 20 people of the Embassy of the United States, including the Ambassador Michael J. Fitzpatrick, visited our Yanacocha Reserve. The group of visitors were pleased to see the great variety of hummingbirds and the biodiversity of a place so close to Quito. They praised Jocotoco's work in conservation and were highly interested in visiting our other reserves.
Additionally, the British Embassy visited our Yanacocha Reserve for their "Away Day", which is a day out of the office to develop interactive skills. Our Yanaocha Administrator gave a presentation about biodiversity and its impact on climate change. Futhermore, they planted native trees to enrich the habitat.
We look forward to receiving more visitors during the holidays!