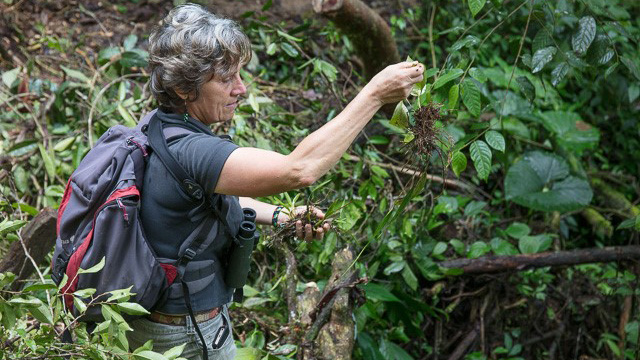 COPALINGA: A STORY TO BE TOLD
For almost twenty years, Copalinga was owned by Boudewijn and Catherine Vits, a couple born and raised in Belgium. In 1998 they decided to leave their home country and change their life style. They left their office jobs at the University of Ghen and moved to the South of Ecuador. They chose to settle down in the beautiful Bombuscaro valley, "far away from stress and pollution," and "surrounded by mountains and tropical forest," close to the Podocarpus National Park.

Boudewijn and Catherine created the name "Copalinga" by fusing the names of two local trees and important food sources, "Copal" and "Inga," the latter know for its capability of fixating Nitrogen to the soil. Also, they built their own house from scratch, with the help of local people. Three years after their arrival, their son Augusto was born. "He came as a gift from the heavens." He was well integrated in the local culture and attended public school.

Driven by their enthusiasm about the mega-diverse region they had moved into, they decided to build cabins to host guests, share their passion for nature, and earn a small income. "We wanted our guests to enjoy the stunning nature and tranquil atmosphere in comfortable cabins with all basic amenities, serving delicious and healthy food and offering them a personalized, first class service, and at the same time minimizing our ecological impact."

In 2017, after almost two decades of owning one of the most famous and cherished birding lodges in the South of Ecuador, they decided to move back to Belgium. However, they didn't want all their conservation efforts and commitment to disappear. They reached out to Fundación Jocotoco and offered them to sell the lodge and their property. Appreciative of the valuable work Boudewijn and Catherine Vits had done, the Fundation seeked for funding and started managing the lodge in September of that year. In
August 2018 Copalinga was officially added to the network of private reserves owned by Fundacion Jocotoco and became its twelfth reserve.
THE LODGE
As Boudewijn and Catherine Vits once described it, Copalinga Lodge offers peace, privacy, and comfort in the natural setting and highly biodiverse environment. It is the perfect spot for nature lovers who appreciate a respite from the noise of modern society - no trains, air traffic, music bar not even a swimming pool or television.

We'd rather let our guests fully enjoy the songs of birds, the dripping of the rain on the leaves, the powerful sound of the river Bombuscaro, the near-touch with hummingbirds chasing each other, the spectacle of colorful tanagers, the silent flight of the marvelous butterflies, the powerful aroma of the Maxillaria splendens orchid, the greenness of the forest in order to have you leaving with an unforgettable experience and wanting to come back!
FACILITIES AND SERVICES
Wi-Fi in common areas
Hot water
Electricity (110 volts)
Dinning Area
Laundry service with biodegradable products
Bird feeders
Network of trails
Accommodation capacity
2 cabins with full-size beds with private bathroom and balcony
2 cabins with two beds with private bathroom and balcony
2 cabins with double beds and bunk with private bathroom and balcony
2

rustic cabins, with two rooms: 3 with bunkbeds and 1 with full size bed.
*All cabins are made with local timber.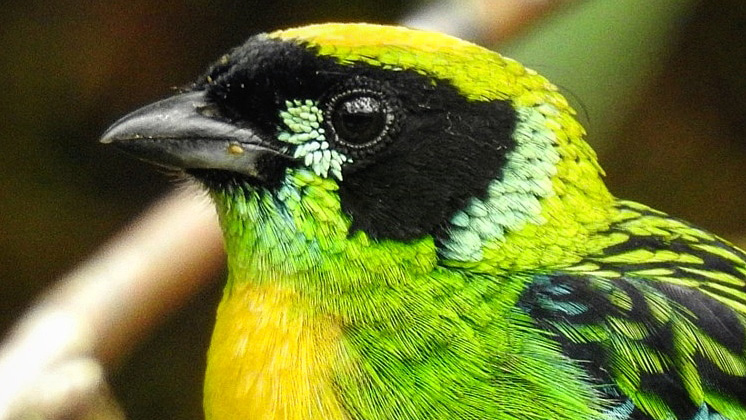 TRAILS NETWORK
Our lodge is located at Fundación Jocotoco's Copalinga Reserve. For more information about biodiversity click here.
We have trails of different difficulty.