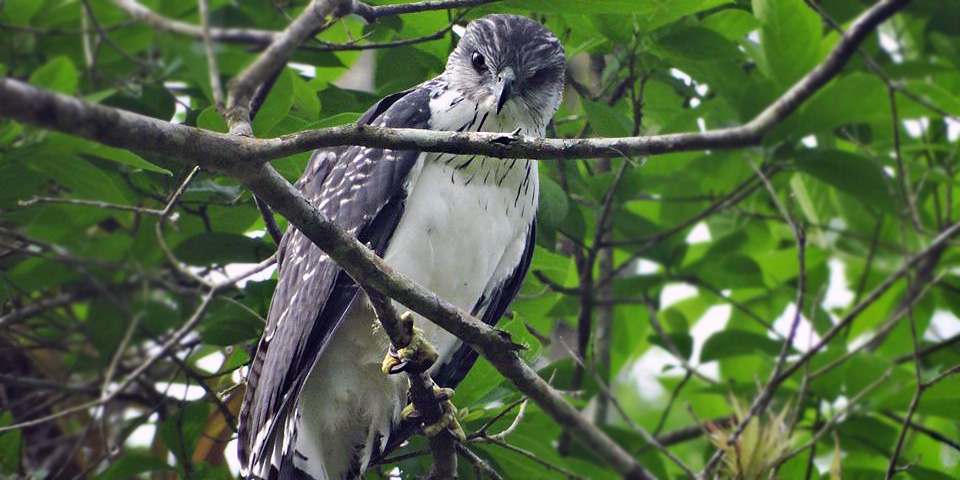 Gray-backed Hawk

ABOUT AYAMPE RESERVE
Province: Manabí
Nearby community: Las Tunas
Creation date: 2012
Area: 2.000 hectares (property of the local community)
Annual average temperature: 24 °C
Ecosystem: Dry Tropical Forest, Semideciduous Lowland Forest, Mangrove.
Altitudinal range: 0 240 m
Flora and Fauna: Estrellita Esmeraldeña, White Bat, Dorsigris Sparrowhawk, Cachetigris Parakeet, Guayaquileño Woodpecker, Little Girl, Slatey Cabezon, Attila Ocrácea, Capuchirrufa Rascahojas.
The Ayampe River Reserve was created with the objective of protecting the Esmeraldas Woodstar hummingbird (Chaetocercus berlepschi), which is critically endangered and inhabits only a small area of the western Ecuadorian coast.
HOW TO GET THERE
The Ayampe Reserve is located 15 minutes south of Puerto López and 25 minutes north of Montañita. From the city of Manta, take the coastal road to the south for two hours until you reach the town of Las Tunas.
From the city of Guayaquil, take the coastal highway towards Libertad and then the Spondylus Route for approximately one hour and a half until you reach Las Tunas.
The hours of service for the visit of trails is from 07h00 to 15h30.
NOTE: The animals in the reserves must be fed ONLY by the persons in charge.
BIOLOGICAL IMPORTANCE
The Chocó and Tumbes eco-zones are home to several species of worldwide-threatened birds.
The Esmeraldas Woodstar, emblematic bird of Las Tunas community, is part of the diverse fauna of the reserve. In addition, small-scale habitat restoration activities are being carried out with species of flora that will benefit not only the Esmeraldas Woodstar, but also other types of wildlife such as the Common White Bat.
On the other hand, rapid evaluations of reptiles and amphibians from the Ayampe River valley are being carried out, as well as an investigation of butterflies in the area.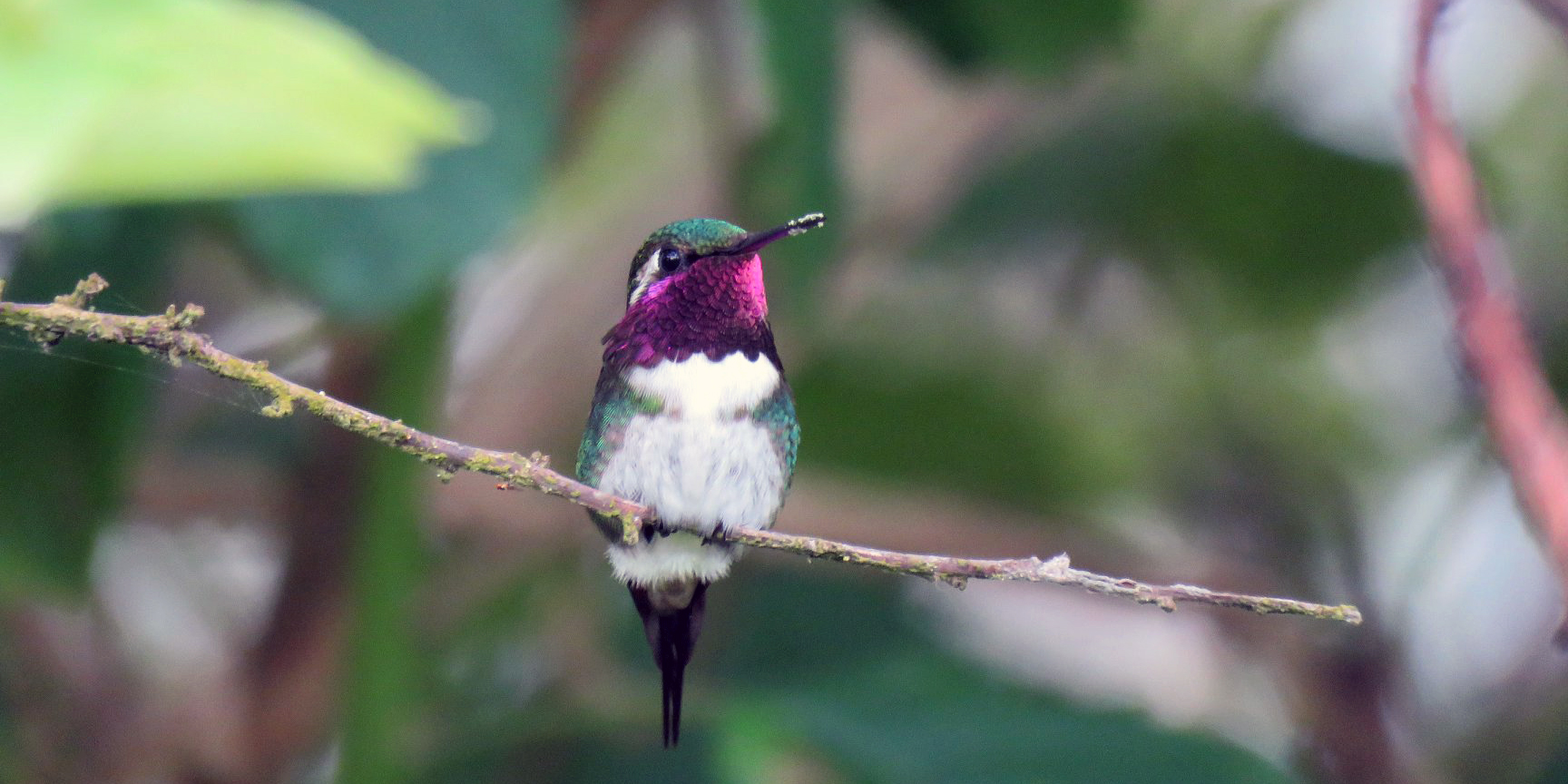 Estrellita Esmeraldeña
Michaël Moens
OTHER IMPORTANT ASPECTS
The Esmeraldas Woodstar was registered by Francisco Sornoza in the Ayampe area around the 90's, while collaborating with Robert Ridgely in the development of the book "Birds of Ecuador".
Between 2007 and 2008, a team led by Bert Harris (Fundación de Conservación Jocotoco) and Mery Juiña (Birds & Conservation) looked for this species in the provinces of Manabi and Santa Elena, discovering few remaining bird nests.
It is considered that these birds are seasonal, since they reach the area of Ayampe at the end of the dry season, and after the nesting season they migrate again. It is thought that they go to the coastal mountains of Western Ecuador and it is estimated that their current population is only 500 to 1000 birds, since no other places of reproduction have been recorded.